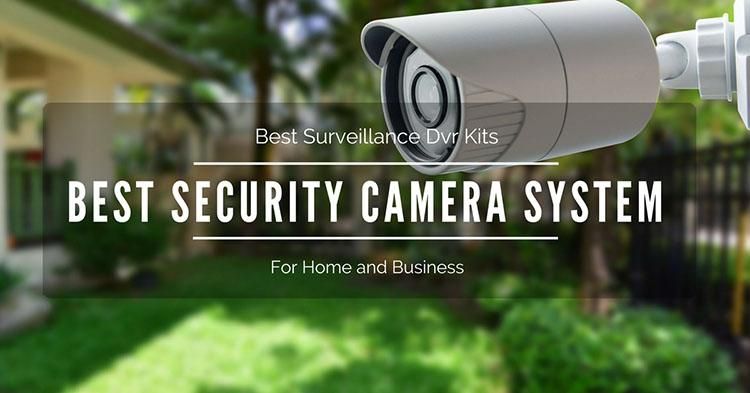 The best home security cameras for 2021
The best home security camera is the Arlo Pro 4 Spotlight Camera. It's a versatile camera with excellent image quality, solid app support, and direct Wi-Fi connectivity. Its starting price is lower than its predecessor's, making it a solid value for any budget. Competitors like Ring and nest have more recognizable brands, but the Arlo Pro 4 has them beat on features for the price. Best of all, the company has supplemented its line with other recent additions like the Arlo Pro 3 Floodlight,  Arlo Essential, and Arlo Ultra 2.
Choosing a home security camera can be a daunting task since there are a lot of things to consider, including video quality, recording capabilities, field of view, privacy controls, and connectivity features. Some aren't susceptible to power outages, thanks to their battery power and local storage. That's why it's imperative to research your options carefully and compare products to help you find the right home security camera for your needs. While some of them appear to work outdoors primarily, they can all actually be used indoors.
Even though the busy holiday season is behind us, you can still find some incredible deals on many other security cameras.
Best home security cameras at a glance:
The best home security camera: Arlo Pro 4 Spotlight Camera
The best Google Assistant integration: Google Nest Cam IQ Indoor
The best Alexa integration: Blink XT2
The best outdoor security camera: Ring Spotlight Cam
The best cheap security camera: Wyze Cam v3
The best indoor security camera for privacy: simplisafe simplicam
The best HomeKit integration: Logitech Circle View
The best home security camera: Arlo Pro 4 Spotlight Camera
Why we picked the Arlo Pro 4:
Arlo Pro 4
The latest security cam from Arlo.
Arlo has always offered the best solution when you need multiple cameras. The Arlo Pro 4 Spotlight Camera shares many of its predecessor's features and specs, but it doesn't require a hub to function.  It is fully weather-sealed and ready to be used indoors or out, wired or wire-free, with a 160-degree viewing angle. The batteries can easily be swapped and charged separately, so wire-free cameras won't suffer any downtime while charging.
Now that it's ditched the base station that previous cameras from Arlo needed to function, the setup process is streamlined because you connect it directly to your home's Wi-Fi router. When it comes to video quality, its 4-megapixel 1/3-inch sensor does a fantastic job of capturing sharp details with accurate colors. The performance is made better thanks to HDR and color night vision, which help to uncover details that are often lost with high-contrast scenes and at nighttime when lighting becomes challenging.
The Arlo Pro 4 is also backward compatible with the existing Arlo Pro system, so current users can continue to use their same base station and older cameras alongside the new model. When you consider the excellent camera performance, Wi-Fi direct connectivity, and smart security courtesy of Arlo Smart, its $200 starting cost makes it more attractive than previous iterations. In fact, the starting cost of the previous Arlo Pro 3 was $500, although it did come with two cameras as opposed to one.
The best Google Assistant integration: Google Nest Cam IQ Indoor
Why we picked the Google Nest Cam IQ Indoor:
Nest Cam IQ Indoor
Advanced features paired with crisp footage makes it a premium offering.
Just as it did with thermostats, Nest is changing the game when it comes to home security. The new Nest Cam IQ Indoor promises a giant leap forward in smart camera image quality. It uses a 4K image sensor to record dual 1080p frames simultaneously, combining them into one Full HD video that offers a greater dynamic range than what would otherwise be possible. Dynamic range is often an issue for home security cameras that have to try to balance exposure between a bright window and an otherwise dark interior. Nest Cam IQ Indoor lessens, but doesn't entirely eliminate, the problem.
What's more, users will be able to digitally zoom in up to 12 times without completely sacrificing image quality. The camera can even automatically zoom in to an area of the frame when it detects motion and will stay zoomed in on the subject as it moves across the frame. The full 130-degree wide-angle perspective is still preserved while doing this, so you won't miss a thing. Plus, you can stand it up, attach it to a wall, use a tripod, or use the built-in magnetic base for more complex spots.
The latest Nest Aware subscription also adds 30 days of cloud video storage and the ability to create clips from your cloud videos. The subscription includes person alerts and activity zones as well, so you can customize what the Nest Cam IQ Indoor watches for, depending on how you use it.
The best Alexa integration: Blink XT2
Why we picked the Blink XT2:
Blink XT2
Watch a live stream on your TV with this.
Versatile enough to work as either an indoor or outdoor camera, combined with superb Alexa integration, it's no surprise that the Blink XT2 is our choice for this category. With support for Alexa, you can view live streams, as well as arming and disarming your system, all from the comfort of your smart television or smart display.
Beyond that, it is designed to withstand the elements if you intend to make it an outdoor camera. There's also very little to worry about in terms of battery life with this compact-sized camera, seeing that it's rated for upwards of around 2 years. And finally, it can be perched on just about anything — including a tree branch if you're inclined to get wider coverage of your home!
Indoors, it's still a reliable camera that's ready to capture footage once motion is detected. Don't want to receive redundant notifications? Well then, you can establish activity zones to minimize false alerts.
Bottom line: If you're heavily invested in Amazon and Alexa devices, the Blink XT2 will be a great fit.
The best outdoor security camera: Ring Spotlight Cam
Why we picked the Ring Spotlight Cam:
Ring Spotlight Cam Battery HD Security Camera
Get instantaneous alerts to find out if it's a cat, or a cat burglar, on your front porch.
The thing that sets the Ring Spotlight Cam apart from other home security cameras is that it prioritizes crime prevention. The built-in motion detectors will immediately start recording video when they sense movement, and the camera will simultaneously shine lights to scare off any would-be intruders or criminals. You can also sound the 110-decibel siren to warn others about suspicious activity or as a warning to possible lurkers.
The camera is compatible with ios and Android mobile devices, as well as Mac and Windows PCs. So regardless of what kind of device you have, you'll be able to download the app and tune in anytime to see live footage of your home. No matter where you are, you can check to make sure the kids came home from school or to see if the lawn was mowed. Set-up is quick, and it includes all the tools you'll need to get the camera situated in your home.
If you're looking for a more affordable option than the Ring Spotlight Cam, the brand recently came out with a line of new Ring Stick Up cameras that start at $99.
The best cheap security camera: Wyze Cam v3
Wyze Cam v3
Don't let its small size fool you because it's packed with goodies.
Wyze has been on a tear this year introducing a slew of smart home gadgets. From the easy-to-install Wyze Lock to the versatile Wyze Cam Outdoor, the portfolio has been growing at a rapid rate. Its latest offering is the incredible Wyze Cam v3, which like its predecessor, astounds with its unbelievable low cost of $20!
Following the same cube-shaped design as its predecessor, this year's model benefits from a sturdier IP65 construction that allows it to work outdoors while resisting the harsh elements. It also features night vision, something that has been largely reserved for pricier models. The usefulness of color night vision is astounding, since there are details you wouldn't otherwise be able to detect from your standard black and white night vision clips.
Furthermore, the Wyze Cam v3 offers a slew of capture modes that even includes a handy time-lapse mode, various security and privacy controls, and local storage to ensure your footage stays with you. You get all of that in a security camera for just $20. Quite frankly, it sets the benchmark in what we expect out of entry-level security cameras.
The best security camera for privacy: SimpliSafe SimpliCam
Why we picked the SimpliSafe SimpliCam:
SimpliSafe SimpliCam
The SimpliSafe SimpliCam is all about your privacy.
There has been a lot of news in the last year surrounding security cameras being hacked. Sure, there are measures you can take in place to prevent such hacks, but there's one that does a better job of maintaining your privacy. The SimpliSafe SimpliCam may seem like your ordinary indoor security camera, but it takes your privacy more seriously.
That's because it features a privacy shutter. Not just any shutter, but an actual mechanical shutter that makes a distinctive noise when it opens and closes, as well as the ability to completely be shut closed while you're home. It's a useful feature if you're paranoid about someone potentially watching on the other side.
You'll always know when someone is watching you because of its discernible noise when the shutter opens and closes. Beyond that, the SimpliSafe SimpliCam features 720p HD video, two-way audio, 120-degree field of view, night vision, and motion detection.
The best HomeKit integration: Logitech Circle View
Why we picked the Logitech Circle View:
There's no denying that there are fewer security cameras in the market that support Apple's HomeKit. The newest one is the Logitech Circle View, which is notable for the fact that it is exclusively meant to work with HomeKit — and nothing else.
Setup and installation requires an iOS device using the Home app, so there's no need to download any extra apps. The Logitech Circle View features an assortment of privacy features to ensure it's safe to have around inside of the home. They include things like automatic arming based on your phone's GPS location, a dedicated button that effectively shuts off the camera, and the ability to swivel the camera completely downwards.
When it comes to safeguarding your home, the Logitech Circle View can be installed indoors or out thanks to its weatherproof body, it can see in the dark with night vision, intelligent detection to discern people, and cloud storage to your iCloud account.
Research and buying tips
Who installs home security cameras?
How long do home security cameras keep footage?
Can home security cameras be hacked?
How do home security cameras work?
Do home security cameras deter crime?
Where do I place home security cameras?
Do all home security cameras require a subscription?
How do I choose a home security camera?
Are home security cameras legal?
Do home security cameras record sound?
What is the best brand of home security camera?
How does Digital Trends test security cameras?
Who installs home security cameras?
You can self-install most home security cameras. But, if you want to hire a pro, you can hire a home security or home surveillance professional to install your cameras.
How long do home security cameras keep footage?
It depends. The amount and length of storage you get depend on factors like the specific model, whether it supports SD card storage, and whether you have a paid subscription plan or if you use the free plan.
Can home security cameras be hacked?
Technically, yes. Customers have reported instances where hackers access their home security camera's audio feed. To help protect your home security camera from hackers, use a strong non-default password, use two-factor authentication when available, secure your wireless network, and buy your home security camera new from a trusted source. You can learn more about how to protect your home security camera from hackers here.
How do home security cameras work?
Most home security cameras stream video feeds using your home internet network. They use an app as an interface where you can do things like view live video feeds, communicate using two-way audio, set up motion zones, and access cloud storage (or the camera's internal storage or SD card storage).
Do home security cameras deter crime?
Yes. The Department of Criminal Justice and Criminology at the University of North Carolina Charlotte asked burglars their most effective deterrents. Just over fifty percent said the presence of outdoor security cameras was an effective deterrent (they'd seek another target if the home had security cameras outside).
Where do I place home security cameras?
The best place to put security cameras is at common entry points — the front door, back door, garage, and lower level windows. However, you should also consider your area, your property, and any special circumstances that may require different placement. For instance, if you have a lot of expensive automobiles on your property, you may want to have an outdoor camera covering your vehicles. Or, if you live in an area where there are a lot of second-floor break-ins, you might want security cameras covering your second floor.
Do all home security cameras require a subscription?
No. A subscription is not required for all home security cameras, however, many home security cameras provide more features if you purchase the subscription plan and without the subscription plan, your features may be limited.
How do I choose a home security camera?
Consider the features you want, your budget, whether you want the camera to plug in or have a battery, and any potential extra costs (like a subscription plan). Also, the camera's app is just as important as the camera itself. If the app is difficult to use, it runs slow, or it crashes a lot, you probably won't be happy with the camera because you'll have trouble using its features.
Are home security cameras legal?
Yes. Home security cameras are legal to place in your own home. If you're using home security cameras in a rental property (like an Airbnb home), they are typically legal provided you are placing them in common areas, and the rental guests are aware of their presence. It is not legal, however, to place a home security camera in a place like an Airbnb rental bathroom. Plus, that's just creepy anyway.
Do home security cameras record sound?
Yes. Most modern home security cameras record audio in addition to video.
What is the best brand of home security camera?
Some of the best brands include Amazon, Arlo, Nest, Kasa, Wyze, Logitech, and Blink. However, while it's wise to buy from a trusted brand, it's also a good idea to research the individual model (it's features, app, subscription plan, etc.) before making a purchase.
How does Digital Trends test security cameras?
This is by no means an exhaustive list of home security cameras, but these are a few of our favorites that stand out for various unique reasons. Smart home cameras are at their best when they stay out of your way and offer worry-free operation and streamlined apps so that when you do need to interact with them, it doesn't cause a headache. Good image quality is nice, but it's not the most important feature when it comes to keeping your home safe or checking in on your kids or pets.
We look for cameras that offer a great combination of features — night vision, battery power, alerts, two-way audio, integration with other services, etc. — in determining the best ones. Obviously, we also take price into account, and there is quite a range of pricing in the current smart home camera market.