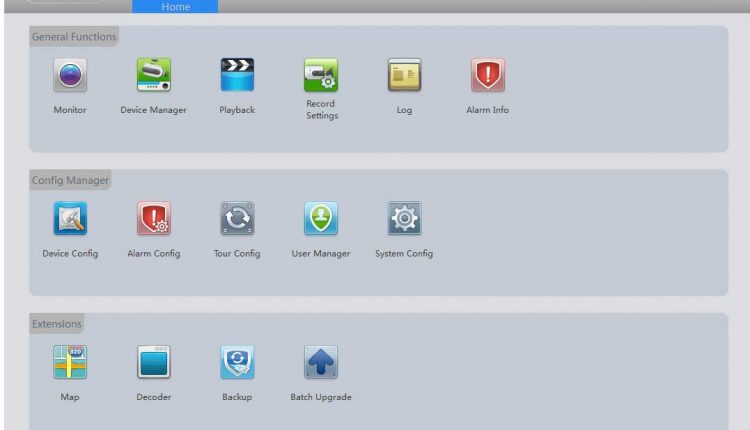 AEVMS 2.0 AEEYE PC Software installation guide
Video Management software- Single Version (VMS2.0, hereinafter
referred to as VMS2.0), is a professional software used for centralized
management of network monitoring of front-end equipment, including
NVR, DVR, ipc, MDI, SDI, etc. Mainly can realize real-time preview, video
playback, electronic map, alarm linkage, wall decoding function and
other functions, supporting WEB client and mobile client access.
VMS2.0 program uses a separate installation package, convenient
installation, including the needing basic function of use, generally used
for small project, vms directly fetch data from the device. Suggest not
connect multiple clients with the same client that will increase
equipment's pressure.
At present VMS2.0 support 5 protocols which are initiative registration,
I8H, I8,onvif and GB28181.In which automatically registered, I8H and I8
for our private agreement, not limited to the number of authorized
channels and the use of time, free open. ONVIF and GB28181 agreement
has a total of 100ch trial license, the authorization period is 1 month,
valid from the date of installation, after authorization expiration, the
equipment will not be able to go live properly. If you would like a
– 2 –
permanent license, please contact your dealer to purchase a dongle and
authorization.
[wp-embedder-pack width="100%" height="800px" download="all" download-text="" attachment_id="650″ /]