NOTE: The DVR needs an internal hard disk drive for recording. Without the hard drive, the system can show live viewing, but can't record, playback either.
Here are the steps for you:
1. Confirm the hard drive installed. Newly installed hard drive needs formatting, please enter the Main Menu — Advanced Settings– Storage to Format Storage. And then go to the Main Menu—Info—hdd Info to check the hard drive status normal or not.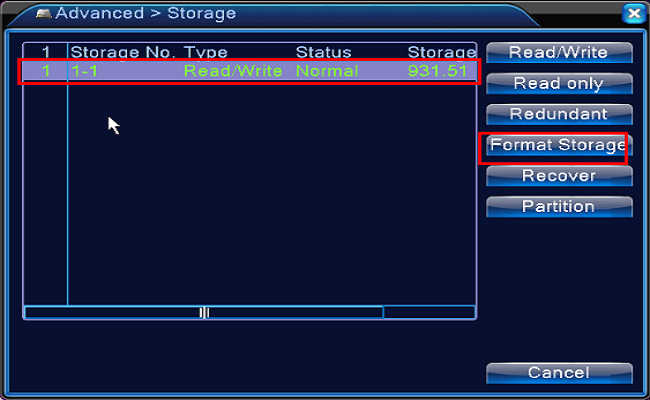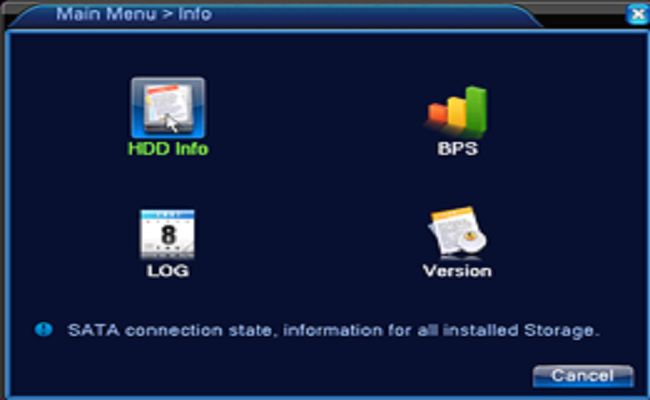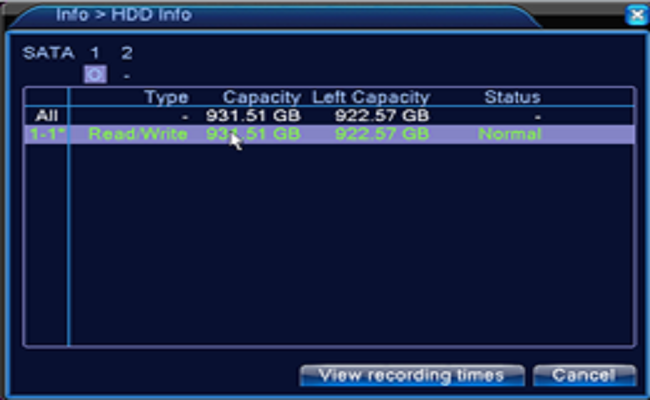 2. Go to the Main menu– Record–Record Conf to set the recording.
Select the channel first.
Set length of every video file
Tick Schedule or Time
Tick Regular
Set the Period you want to record.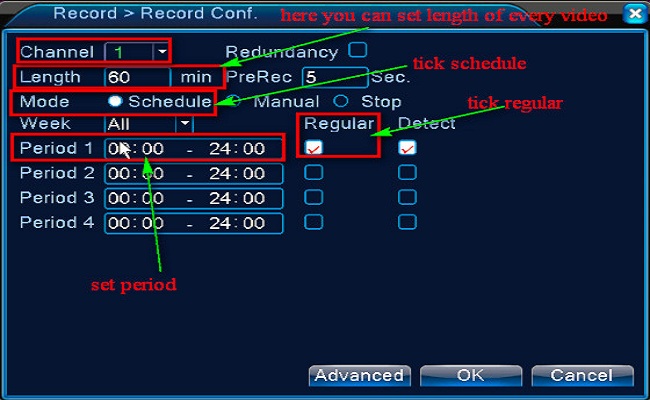 3. Back into the main view mode to check if the camera is recording.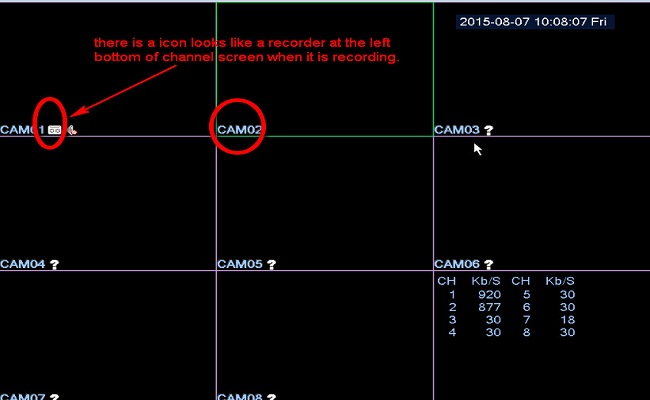 Tips: If you want to back up the recording, please click here to have a try.