About HEVC Codec – Why You Need A HEVC Player?
HEVC (High Efficiency Video Coding)/H.265 is a new video compression standard related greatly to high quality of videos. Compared to h.264, H.265 appromixately doubles the compression ratio. So HEVC is the best choice to encode high-def video, especially 4K and 8K Ultra HD videos. However, the high video compression efficiency also means increased computational complexity – it requires roughly 10x more compute power than H264. That's high demanding to your hardware (CPU & GPU) and x265 HEVC processing software.
That's why it's challenging for a regular HEVC x265 player to decode and play HEVC (x265) video with commom errors like CPU overheating, laptop heavy lag, HEVC video choppy, CPU overuse, etc. The best free 4K/H.265/HEVC video player for PC/Mac should play HEVC videos with high accuracy, high velocity and high grade.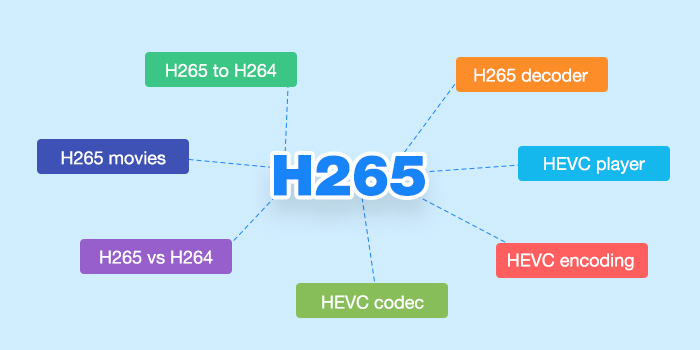 H265 movie player
5KPlayer – 100% Free & GPU Accelerated HEVC Player That Accepts 10-bit/12-bit HEVC Footages
5KPlayer is a 100% free multimedia player. Powered by the advanced Intel QSV/AMD/Nvidia NVENC GPU hardware acceleration tech, it can auto assign the most computation-intensive x265 HEVC video decoding to GPU to fast read all its complex data and then smoothly play the HEVC H265 files without issues like "unable to open H265", x265 video choppy, heavy lag or CPU overheating .
With mighty video/audio codec library, this HEVC x265 player natively enables you to play HEVC 8-bit, 10-bit and even 12-bit video from GoPro, Drone (DJI), iphone, action camera, Canon, JVC DSLR cameras with whatever HEVC subcodecs, be it Apple native hvc1 or non-Apple hev1, no any external video codec pack or filter needed. It's extremely user-friendly and lightweight. Even a beginner can easily play 4K and 8K HEVC x265 videos without further settings.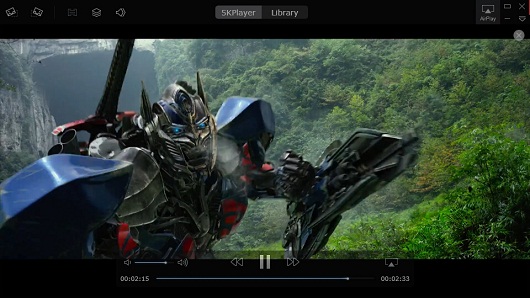 HEVC Player free download for Windows XP, 7, 8/8.1, 10 and macOS (Catalina included).
5KPlayer has many other outstanding features:
1. Plays 8K/4K/HD/SD videos in HEVC, MP4 (MPEG-4, H264), MOV, MKV, AVCHD, VOB, ISO image, FLV, etc.;
2. Plays DVDs, even if it is region code protected or physically damaged or scractched;
3. Streams media from ipad, iPhone, PC, Mac to Apple TV, PC, Mac or AirPlay-enabled speakers;
4. Downloads any kinds of videos (HEVC movies incl.) and music from 1000+ online sites without a boundary.
Besides a GPU hardware accelerated H265 video player, you still need to ensure that your computer hardware supports H.265 acceleration. Check if your computer supports the hardware acceleration tech for (8K/4K) HEVC video playback
Free Media Players that Supports X.265 Videos
VLC is a popular free and open-source media player. It has updated to play 4K ultra HD videos (HEVC/H.265) @ up to 60fps since Version 2.1. But sometimes, you need to download a specific x265 codec as a free software library and application for encoding video streams into the H.265/MPEG-H HEVC compression format. But it's not easy to use.
It supports Intel QSV for HEVC decoding. Therefore, the The minimum system requirements for 4K HEVC video playback is a PC with an Intel or AMD CPU equivalent to Intel Core i7 with 4 cores. But you can't rely 100% on VLC. According to users' feedback, VLC can't play HEVC in hvc1 codec, MPEG-H Part 2, and it does not supports smooth playback of 8BIT /10BIT X265 HEVC files… It's lagging, freezing the whole screen and even stuck at gray screens. And you will see 4K HEVC frames drops, pixelated issues, etc.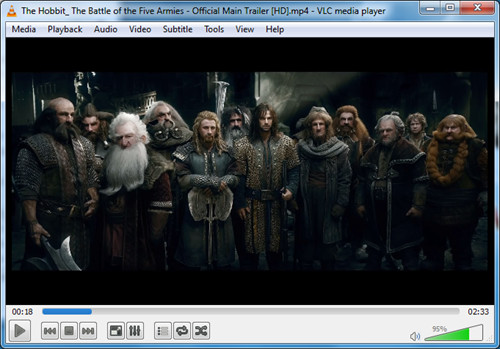 VLC media player
MPV
MPV is a free and open-source video player. It's lightweight, simple, easy to use. It supports a wide range of video formats, and it's able to play HEVC videos without the help of extrac codecs. Based on FFmpeg hwaccel APIs, it supports VDPAU, VAAPI, DXVA2, VDA and VideoToolbox video decoding acceleration. However, there are reports on various forums that MPV hardware decoding fails sometimes when playing 4K 10-bit HEVC and the CPU usage macxes out sometimes when playing 1080p 60FPS HEVC. The biggest disadvantage of this HEVC video player is that it may not be user-friendly for begginers, as there are various keyboard shortcuts to remember.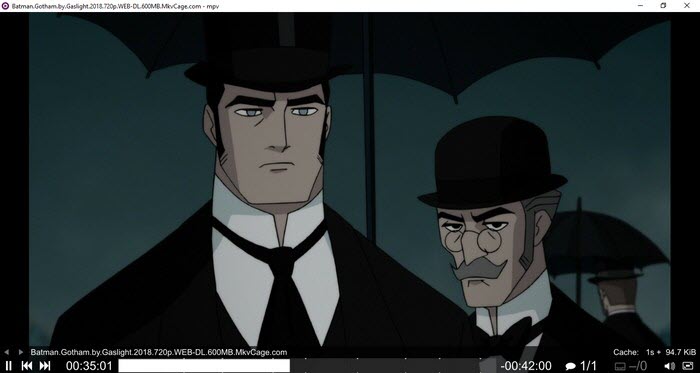 MPC-HC
MPC-HC is another free and open-source video player that runs only on Windows. It will play most common video and audio formats, including HEVC H.265. Though the official site indicates that MPC-HC supports NVIDIA Cuda/Intel QSV GPU decoding, users on its forum have reported that MPC-HC often decodes 4K HEVC files on CPU only, when it comes to playing 4K x265 8bit/10bit videos. There are problems like freezes, sluggish 4K playback, choppy & out of sync errors… Though it's not a good 4K video player, it has no problem playing 1080P HEVC videos.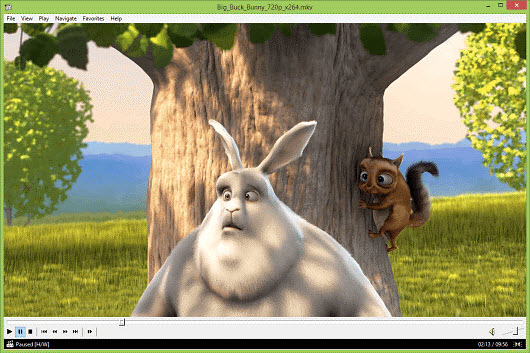 Video Tutorial: How to Play HEVC Smoothly with the Best HEVC Player
Easily Play Any H.265/HEVC Videos on Windows (10)/Mac
Many videos in HEVC codec won't be playable with the regular player apps. Sometimes, your device's screen does not support 4K resolution, your hardware configurations fail to support the high-demanding HEVC decoding, the player won't play HEVC videos with 60fps, high bit rates, 4K and higher resolutions, or HEVC is not widely welcomed by most of your devices. In this case, you may need a HEVC converter.
WinX HD Video Converter Deluxe is highly recommended to convert both UHD/HD and SD videos, for example, from H.265 to H.264, MKV to MP4, AVI to WMV, M2TS to MPEG, FLV, MOV and so on. It also can change aspect ratio of videos for widescreen display, while supporting all the mainstream mobile devices currently, such as iPhone, iPad Pro, Apple TV 4, Xbox One, PS4, Google Nexus, Samsung Galaxy, Sony Xperia and Windows Phone. And most of all, it offers the most efficient performance to compress and convert HEVC UHD videos benefiting from the utilization of hardware acceleration
Hardware Accleration for HEVC 4K Videos
WinX HD Video Converter Deluxe performs HEVC encoding/decoding with hardware acceleration to greatly boost video transcoding speed and relieve CPU burden.
With hardware acceleration, it makes a reality to compress UHD large video files with high bitrate and brings a smoother playback in players or on devices.
Every computer incluidng Intel and NVIDIA graphics can unlock the power of Intel QSV and NVIDIA NVENC for x265 to x264 video processing while freeing up CPU for multitasking.
.