How to update the firmware for alarm system
This is a simple tutorial which can allow user to update the firmare with the provided
programmer. The alarm system itself with update connector (J12). J12 is for updating the
firmware of the alarm system.
Warning: The programmer only can update the firmware for maximum 5 times. After
5 times, the programmer's firmware will be invalid. Before start to update the firmware,
making sure read this document carefully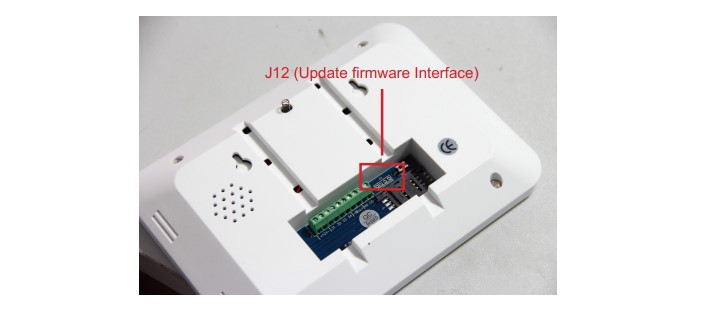 Turn off the alarm panel (backup battery should be turned off), connect the programmer
to alarm panel.

Warning: For ensure firmly connection between the alarm panel and programmer,
you need to press the connector pin, hold the position without movement during the
programming proccess
Now plug the programmer to USB port of computer. The programmer will start to
initialize. You will see LEDs are flashing. After LED stop flashing, the programmer is ready,
the programmer will communicate with alarm panel, and automatically update firmware for
alarm system.

When updating complete, the programmer will make "Di" buzz sound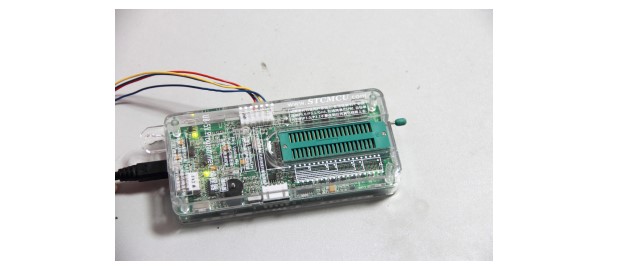 Disconnect the programmer, turn on the alarm panel, checking whether the system's
firmware is updated or not.