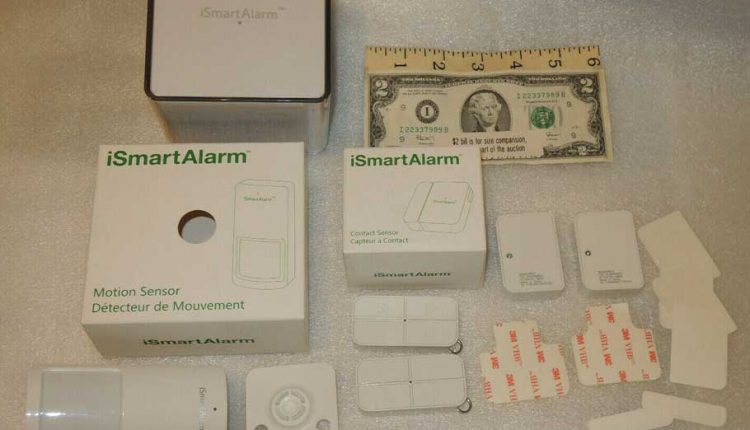 CubeOne Alarm Setup installation guide
Step-by-step guide to install the CubeOne and sensors
Getting Started
Step 1 – Connect
Launch the app and sign up for an account.
Follow the app's instructions to first install your CubeOne™ and contact sensors.
Once installation for the CubeOne™ and Contact Sensors is complete, follow the app's instructions to add additional devices to install the Spot camera.
Step 2 – Placement
Place each of your devices in the appropriate locations (see examples below)
how to change the Superuser
There can only be one Superuser in each home. If you wish to change the Superuser of your home, you will need to remove the home and start over as if you just received the system. To proceed, please do the following:
Login to the iSmartAlarm app with the original Superuser's phone number
Open the drawer by swiping from the left, or by tapping the icon in the top left corner.
Select Home Info
Tap on the … in the top right > Delete Home
Log out of this account
Log into the account for which you wish to be the Superuser
Follow the remaining instructions in the app to setup your devices.
*Note: If a CubeOne was a part of the Home that was deleted, you'll need to take out the batteries from all devices (Contact Sensors, Motion Sensors and Remote Tags) for 10-15 seconds, reinsert the batteries, before adding the devices back to the CubeOne.
How to add additional sensors or devices to your Home
Connect your phone and CubeOne to the same Wi-Fi network.
Launch the iSmartAlarm app.
Remove clear plastic tab from the device and make sure the LED flashes once.
Note: If the clear plastic tab has already been removed for more than 1 hour, but the device has not been added, reset the device by taking it out the battery for 15 seconds, then re-inserting it. Make sure the LED flashes once to ensure the battery is live.
In the app, tap Devices > +> Sensors and Devices
How to restore the CubeOne to factory settings
If you plan to sell your iSmartAlarm system or leave it at the house you just sold, you can delete your account from the CubeOne so that the next owner can register it.
The Superuser must login to their account in the iSmartAlarm App.
Go to Devices > select your CubeOne.
Tap Settings > Remove Device.
Your phone number will no longer be associated with that CubeOne and any users that were members of that CubeOne will no longer have access.