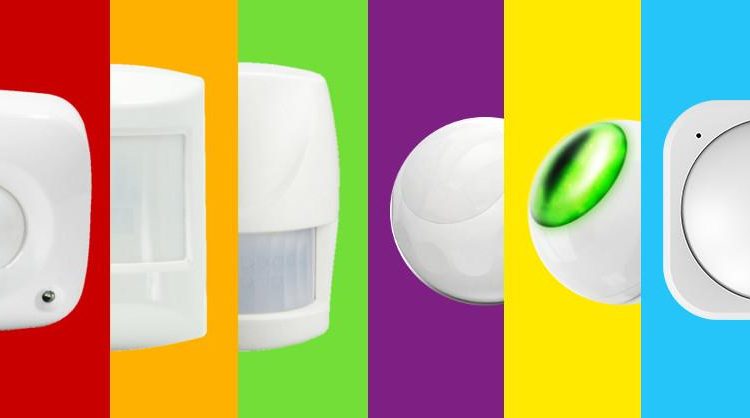 If you are thinking of setting up your own DIY home automation system like I did, you may have already thought of various things it should do.
For example, light up the corridor in the hall when motion is detected but only if its dark. With conventional Z-Wave sensors, you need a separate light sensor and motion sensor to achieve this. But a single multi sensor device like the Aeotec Multisensor 6 that has both light and motion sensors can do this and so much more, at a fraction of the cost.
Best Z-Wave Sensor Overall: Aeotec 6-in-1 Multisensor
---
FEATURES
Motion, Light, Temperature, Vibrations, Humidity, UV
Indoor/outdoor IP20
AC or 1x CR123A Battery (2 years)
Tamper-proof
Up to 150m in USB mode
Extender/Repeater in USB mode
Aeotec is the brand name of Aeon Labs, a company founded in 2006 and headquartered in California. They have offices in London and Hong Kong also, plus manufacturing facilities in China. Aeotec makes every Z-Wave device you can think of – power plugs, strips, multi-sensors, flood sensors, water main valve controllers, dimmers, relays, garage door controllers, sirens, touch panels, remotes, doorbells, energy meters, and on and on. Another brand you may come across is Oomi which are white-labelled Aeotec products.
The Multisensor 6 is the only 6-in-1 multi-sensor in the market and represents great value for money with the motion, temperature, light, humidity, UV and vibration sensors all packed into a tiny cube. All these features haven't compromised battery life though – I have been using the Aeotec Multisensor 6 for over 2 years now and only had to change the batteries recently. Of course you can always run it on AC power using the included USB cable – you just need to provide a power adaptor. In AC power mode, the Multisensor 6 will send measurements to the Z-Wave controller in real-time in addition to working as a Z-Wave network extender/repeater.
Best Value Z-Wave Sensor: Fibaro Motion Sensor (4-in-1)
---
FEATURES
Motion, Light, Temperature, Vibrations
Indoor only
1x CR123A Battery (2 years)
Tamper-proof
Up to 50 m outdoors range, 40 m indoors
The Fibaro Motion sensor is more than what its name suggests. Its actually a multi-sensor that can measure temperature, light intensity, and vibrations in addition to motion. The design element was given strong consideration by Fibaro and can be seen in the unique cat-eye style LED and the round shape of the sensor. The round shape and the brilliant cradle design let you point the sensor precisely and avoid blind spots in the motion detection zone.
The first Z-Wave sensor I bought was in fact this very Fibaro multi-sensor. I have been using it for more than 2 years and have been impressed with its performance and battery life. I especially like the multi-colour LED that flashes when motion is detected. The colour of the LED depends on the temperature in the room. Too cold and it shines blue, green if its just right and orange if its too warm. So whenever you enter the room, you can immediately see what the temperature is like by observing the colour of the flashing LED.
Aeotec TriSensor 3-in-1 Multisensor
---
FEATURES
Motion, Light, Temperature
Indoor only
1x CR123A Battery (up to 3 years life)
Up to 100 m range outdoors, 40 m indoors
If you do not need the Aeotec 6-in-1 Multisensor 6 but still prefer the Aeotec brand, here's another option. This new multi-sensor has can be installed in 4 different ways: in the corner, on a shelf, beam or in the Aeotec Recessor for flush false ceiling installation.
Apart from looking very stylish, the motion sensor has a very good range of up to 7.5 metres. The light sensor has a range of 0-30000 Lux and can be used to automatically turn on/dim/off lights in your home. So a popular use case is to ramp up lamps as daylight breaks, and dim them as evening sets in.
The TriSensor multisensor comes pre-installed with a CR123A battery that is rated for 3 years of standard use. As per usual Aeotec standards, the included user guide is detailed, accurate and written in clear English. To add the TriSensor to your Z-Wave, just pull the mylar off the included battery and press the action button to put it in inclusion mode. The device also supports the exclusion, reset and association modes as expected. There are no tamper-proof switches, but the sensor does support Z-Wave S2 security which even the Multisensor 6 doesn't. Some other interesting features are the OTA (Over The Air) firmware upgrade and the ability to change the action LED's colour.
Neo Coolcam 3-in-1 Multisensor
---
FEATURES
Motion, Light, Temperature
Indoor
1x CR123A Battery (up to 1 year life)
Up to 50 m range outdoors, 30 m indoors
Shenzhen Neo Electronic Co. is a Chinese company started in 2002 and focuses on retail smart home equipment. Their product lines can be divided into Smart Home Kits, Z-Wave devices and Apple Homekit devices.
Their Z-Wave devices are sold under the Neo Coolcam brand. The Neo 3-in-1 supports motion, light and temperature sensors. Motion detection reange is up to 7 metres, with 90 degrees coverage. Temperature can be measured between 0 and 40 degrees C. The unit is compact with dimensions of 45mm x 45mm x 48mm.
The sensor runs on a single CR123A battery that should last between 1-2 years under normal operation.
Fibaro Door/Window Sensor 2
---
FEATURES
Open/Close, Temperature
Indoor only
1x ER14250 ½ AA Battery (up to 2 years life)
Tamper-proof
Up to 50 m range outdoors, 40 m indoors
The Fibaro Door/Window Sensor 2 is a wireless, battery powered contact sensor that uses the Hall effect. You may have heard of the common reed switch sensor employed by door and window sensors, but what is a Hall effect sensor? The reed switch is an electrical switch that mechanically closes when a magnetic field is brought near it. A Hall effect sensor is a solid-state transducer that varies its output voltage according to the strength of a magnetic field, meaning it has no moving parts. This means that it is not susceptible to vibration or shock, unlike a reed type sensor.
The sensor is based on the z-wave plus standard and also supports protected mode with AES-128 encryption. It has tamper detection and an LED indicator with 7 different colours. The temperature measuring range is 0-60°C (32-140°F) with an accuracy of 0.5 deg C. The battery used is a single ER14250 ½ AA battery that should be good for 2 years.
Why Z-Wave?
If you want the long answer, check out my Home Automation Guide. If you would like the short answer, Z-Wave is the industry standard for reliable, non-cloud reliant, self sufficient, low-power home automation. I have been using Z-Wave devices from different manufacturers and everything has always just worked. All my sensors are battery powered, and those batteries last a year at least. My home automation controller is the Vera Plus – no ugly cloud subscription or cloud-reliance here, an Internet connection is strictly optional.
What is a Z-Wave multisensor?
A Z-Wave multisensor is a small wireless device that typically runs on battery power and can sense motion using a PIR sensor and measure multiple environmental factors such as temperature, humidity, or light levels.
Which to choose – Single sensor or Multisensor?
I prefer multisensors because this approach let you place just one device per room and still get all the important readings. It doesn't hurt that they are great value for money too!
What to look for in a multisensor?
The important things to look for are:
Types of sensors: More the merrier! You can choose from Motion, Temperature, Light levels, Humidity, UV intensity and Vibrations.
sensitivity: Make sure the sensor covers the range of motion detection (distance and angle) or temperatures you want to monitor.
Z-Wave Technology: Look for the latest Z-Wave Plus 500 series enabled devices.
Power supply: Most multi-sensors are battery only but they last 1-2 years. To maximise battery life, sensors will usually send an update to the hub or controller only when readings change by a noticeable enough percentage (say 10%). But when powered by mains power (AC), these sensors can not only provide real-time readings but also act as repeaters or extenders. This is great because your Z-Wave network becomes that much stronger and wider.
Operating range: Most sensors can easily cover a 30 metre range, the mains powered models can go even higher.
Tamper-proof: Some sensors have a tamper switch on the back which can send an alert to the hub or controller if someone tampers with them. This is important if you are using the sensor outdoors under a porch or another area where it can be accessed.
Conclusion
I have enjoyed my Z-Wave multi-sensors and the immense array of possibilities they have opened up in monitoring my home and setting up advanced scenes. What have you achieved with your sensors? Let me know in the comments below!
A quick note: This article may contain affiliate links. If you click on one of these links and then purchase something, we may receive a fee. This does not cost you anything extra.