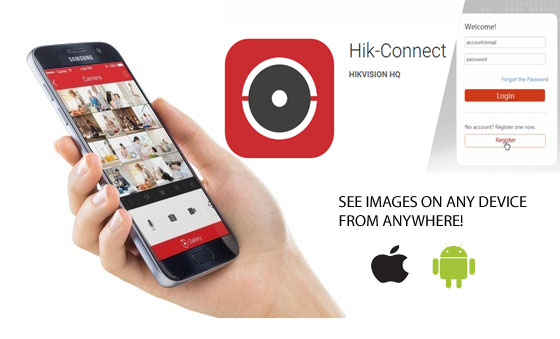 What is Hik-Connect, and How to setup Hik-Connect app By developing different industries, security systems and cameras also promote. As we live in a digital world, we face too many applications that try their best to make our life easier and more enjoyable. Hik-Connect application is one of these apps with many advantages and benefits. Are you aware of the setup Hik-Connect?
We will tell you more about this application, its working process, and the setup procedure. Hikvision offers too many applications on its app store, and the most essential and popular one is Hik-Connect. Moreover, Hik-Connect includes some other sections like Hik-Connect for the end user, Hik-ProConnect for the installer, or HikCentral Mobile.
What is a Hik-Connect application?
Imagine you have one of Hikvision cameras and want to watch the views and videos on your phone, tablet, or even PC. What can you do? Hikvision considers the best and easiest way to help its customers and users to experience a better, easier, and more enjoyable electronic life.
This ideal way to make any Hikvision easier is the Hik-Connect application. You may want to know what Hik-Connect is precisely and how does it work? Hik-Connect application is an android or IOS mobile application installable on phones and tablets.
The version of your phone and tablet's android system is also essential. Hikvision Company designs Hik-Connect to work with any series of devices as named below:
It is easy to install the Hik-Connect and use it in the best way. Moreover, Hik-Connect will send you an instant notification if something happens on the Hikvision camera. The Hik-Connect application is ready to solve many security problems for the owners.
7 advantages of setup Hik-Connect
Any created application is a way of a better lifestyle, secure living, and enjoyable life. Hik-Connect is one of these made and innovative applications. Setup Hik-Connect may seem complicated or complex in the first place, but you can pass the installation and usage process easily with peace of mind.
Generally, every application has some advantages and benefits. Although applications or client software are not essential for living, they help you experience a better and more manageable lifestyle. Therefore don't underestimate the usage of any application, especially the Hik-Connect app.
Make a Hik-Connect account and check out all your security or electronic devices online. It is also possible to share your devices with others. The good news is about Hik-Connect's user-friendly items.
As a Hik-Connect user, you can have a temporary account and visit every item and option available on this application. After a while, if you are satisfied with its process and procedures, you can easily register your name and create an account personally.
Besides the above options and available items, there are more advantages. Install this application on your phone, PC, or laptop and experience an innovative way of life. Consider the other benefits below:
Control the Hikvision devices remotely
Manage the view of indoor stations or network cameras via WiFi
Check out the doorbells and access control devices through the cellular network
Share your NVR or DVR with other accounts
Use shared devices like a security control panel
Watch real-time videos
Playback real-time videos
What are the critical features of the Hik-Connet application?
When choosing the Hik-Connect application, you must know its available and unique features. It is necessary to add your Hikvision devices to the Mobile application to setup Hik-Connect. Watching a live view, having a playback, and remote operation is possible via the successful Hikvision device management and Hik-Connect setup.
There are too many services available on the Hik-Connect application for installers, end users, or clients. The features available for installers include the following:
Hikvision device configuration
Hikvision device maintenance
Perform Hikvision device authorization
Giving Hikvision device permissions
The most important feature of this application is viewing live videos remotely. It works with additional encoded Hikvision devices like NVR, DVR, and cameras. Let's browse, playback, search and download live videos via Hik-Connect.
Adding Hikvision devices like cameras, NVR and DVR is one of the most exciting features of this application. Please note that it is possible to link the cameras with Hikvision devices like NVR or VDR. Other exclusive features of this application have been mentioned below:
Monitoring real-time video
Playing back videos
Having a two-way audio intercom
Sending notifications with videos and images
Answering calls from doorbells or video devices
Protecting the security control panel remotely
Sharing Hikvision devices with others ( there will be limitations in permissions)
Logging in conveniently
Logging in with a secure fingerprint
How to connect the Hik-Connect application?
Setup Hik-Connect will help you make the correct connection to this application. A motion detection alarm is an essential feature of the Hik-Connect application. According to characteristics and available items or options, the connection process of Hik-vision will be easy for most users.
You only need a network to connect your Hik-Connect application and other Hikvision devices like cameras, NVR and DVR. You also need to reset the passwords of these devices to make your Hik-Connect connection. The steps of its connections are:
Read Hik-Connect terms of services
Agree with the Hik-Connect terms of services
Select next
Enter the password of your Hikvision devices (NVR, DVR, or cameras)
Tap ok
Create a password for the new connection ( you can change the password later)
Choose the enable Hik-Connect services to complete the new connection
Don't forget to pay attention to the access control of the Hik-Connect application during its connection process. You need to select the demanded restrictions for sources and connection links. Make a strong and permanent Hik-Connect connection and enjoy your choice. The available services after making a Hik-Connect connection include:
controlling doors remotely
Configuring which door opens
realizing the duration time of opening doors
filtering the Hikvision devices' logs
viewing access control of Hikvision devices' logs
getting information about access events
getting to know the alarms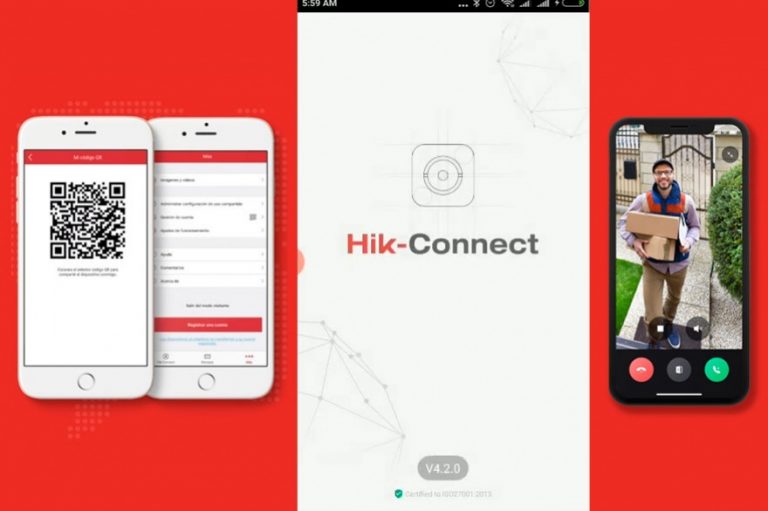 Process of the setup Hik-Connect
As you know, Hik-Connect is a new and innovative service offered by Hikvision. The end users make the connection between Hik-Connect and their Hikvision devices to integrate the domain name and alarm notification service. Setup Hik-Connect is an easy way to connect Hikvision devices to the internet.
Have you purchased a Hikvision device and installed the Hik-Connect application? In case of answering yes, you will need a clear guide to enable the Hik-Connect setup process. No matter what your Hikvision device is, you will need instructions to make the connection via Hik-Connect.
We mean the general guideline, settings, and setup of different Hikvision devices are the same and similar to each other. Anyway, you, as a user, will need support. Firstly upgrade your device and use the Hik-Connect services, then follow the below steps:
Download the Hik-Connect application from Hikvision's official website
Install it on your phone, PC, or laptop
Connect the Hikvision device to your local network
Run the Hik-Connect application
Make your Hikvision device online.
Select your Hikvision device
Enable Hik-Connect service
Enter your Hik-Connect password
Tap enable Hik-Connect in modify the network parameter part.
Enter the password of your Hik-Connect admin account
Click activate or modify ( some other devices don't support Hik-Connect)
Create or change the verification code
Enter the verification code
Confirm verification code
Read Hik-Connect terms of service.
Tap confirm to save the final setting.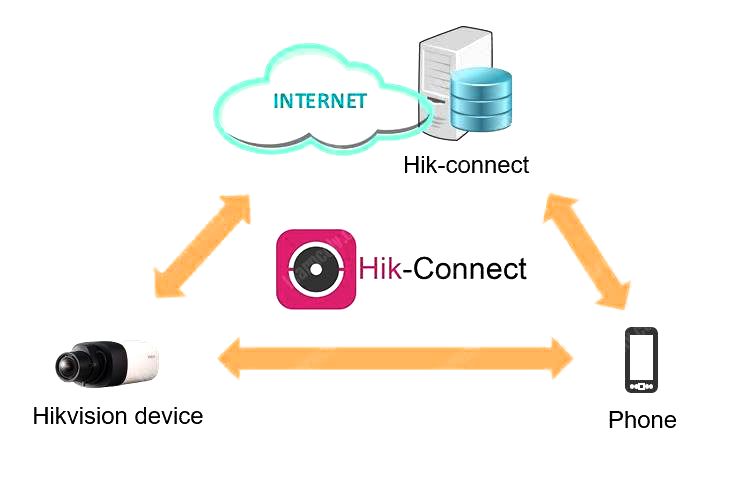 Hik-Connect offline
Unfortunately, there is an offline status on the Hik-Connect platform, and many customers need help to solve this problem. If you are one of these customers, keep reading to find your answer. Although setup Hik-Connect on Hikvision devices is easy, you may face some problems like offline status.
If you have such a problem during your Hik-Connect performance, you will have 2 solutions. These 2 methods are possible, accessible, and available for any end user or customer. We will share these 2 methods in the following parts.
Use sadp tool 
Do you have a laptop or PC? You need to install SADP tool software on your computer. It is possible to solve the offline issue of the Hik-Connect setting via the SADP tool; let's check out the steps:
Run the SADP tool on your PC or laptop (this tool scans the local network and makes a list of available IP addresses of available Hikvision devices.)
Open internet explorer.
Type the IP address of the available Hikvision device on the URL bar
Go to configuration
Choose network
Tap on basic settings
Press TCP/IP
Change the default and choose the preferred DNS server bar.
Enter 8.8.8.8 in the alternate DNS server bar
Go to configuration
Choose network
Select advanced settings
Tap on platform access
Wait 2 or 3 minutes.
The status becomes online
Go directly to the Hikvision device
Second way or method to solve the offline issue of Hik-Connect is using the settings and going directly to the NVR or DVR. It will be an easy way according to below steps:
Right click
Choose the menu item
Search for configuration
Choose network
Press general
Change the default
Choose the preferred DNS server
Enter 8.8.8.8 on the alternate DNS server
Press Apply
Go to the network
Press platform access
Wait for 2-3 minutes
The status will be online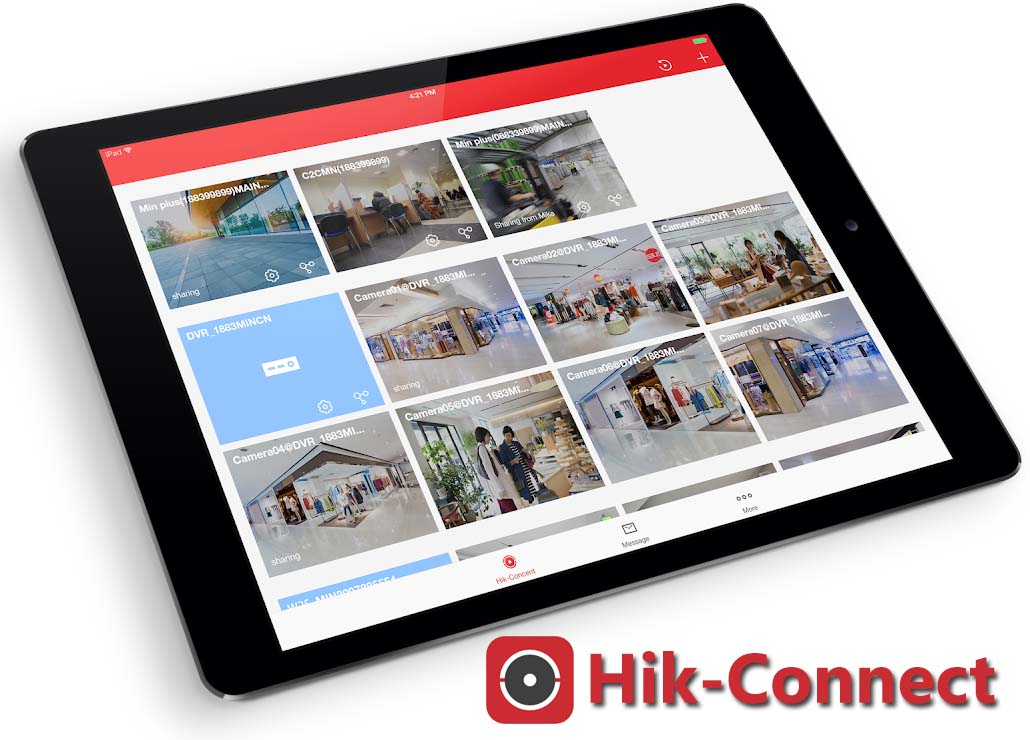 How can you setup Hik-Connect on NVR?
Enabling the setup Hik-Connect is possible on Hikvision devices. Remote access is one of the features available on Hik-Connect performance on NVR. You can make the set up of Hik-Connect on NVR via web browser based on the below steps:
Login web browser
Go the configuration
Choose network
Press advanced settings
Select platform access
Tick the check box with enable word
Enter the verification code
Press ok
Press save
How can you connect your Hik-Connect camera?
Another function of the Hik-Connect application is connecting to the cameras. It won't be hard to make the Hik-Connect connection similar to a connection with NVR (one of Hikvision devices). Hik-Connect will share and provide emergency reports if you connect it to your camera.
Imagine checking out your camera, getting the emergency report, and sharing the quick response. Moreover, the mobile client Hik-Connect application can connect to the camera too. This connection will support the video intercom functions.
Besides possible connection for cameras, you can enjoy the microphones' connection too. Try the Hik-Connect application's connection to the camera and experience an enjoyable or safe intercommunication through a video and audio signal.
It will be possible to make the connection between the camera and setup Hik-Connect via a wireless network. The first step is setting up a Hikvision router, and then expanding Hikvision's device connectivity. Connecting the camera and Hik-Connect will also improve the efficiency of the Hikvision device.
Final thought
We hope our article was helpful enough for you to understand the Hik-Connect concept, working process, installation procedure, setting up process, functions, benefits, and unique features. Now you are familiar with the Hik-Connect application and its setup.
Which Hikvision device do you have? If you want to connect it to your local network and enjoy more features and advantages of these devices, install and search for the Hik-Connect application according to your mobile phone, laptop, or PC system.