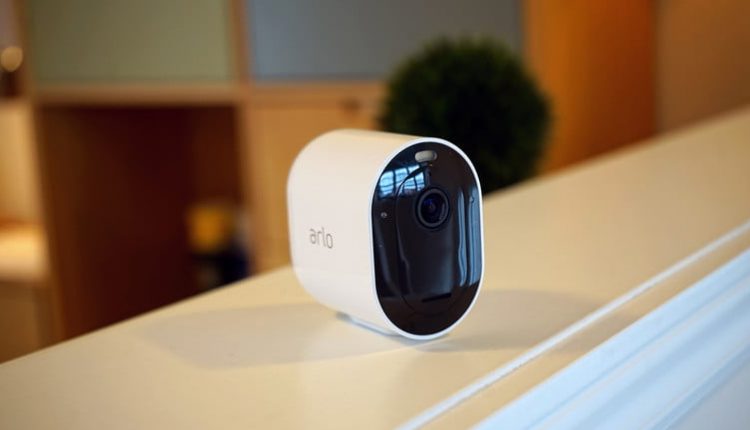 The best smart home devices for 2021
No matter where we turn, we're surrounded by smart devices. From our smartphones to our fridge to our teeth, it's tough to find something at Best Buy that isn't web-connected. Modern smart home devices are game-changers, and as this tech grows, the way we interact with our homes is changing, too.
For those looking to jump on the smart home wagon, we've rounded up some recommendations to help you get started. Learn more about these top smart devices, and what they can do for you and your home.
You can also take a look at the latest Cyber Monday deals going on right now for discounts on smart home devices.
1. A voice assistant
The first thing you'll want to get is a virtual assistant to help you control your smart devices with just your voice. You can opt for a smart speaker, which only has audio, or you can go with a smart display, which has a touchscreen that lets you visually interact with your assistant as well.
The Amazon Echo is Amazon's smart speaker that features Alexa, Amazon's virtual assistant. The Echo 3rd Generation has excellent sound quality, so you can clearly hear your playlist from music streaming services like Amazon Music, Apple Music, or iHeart Radio. The Echo 3 retails for $100, and it comes in charcoal, heather gray, sandstone, or a bright twilight blue color. Amazon recently released a new 4th-generation Echo, which comes out on October 22, 2020. Available for pre-order now, the Echo 4 is spherically shaped, it has even better sound than the Echo 3, and it has a built-in Zigabee hub. The Echo 4 also retails for $100.
If you want a more affordable Echo Speaker, the Echo Dot with Clock retails for only $60 and does almost everything the Echo does, except its speakers aren't quite as powerful (and it doesn't have a Zigabee hub). The Dot with Clock has an led display on the front face that can show you the time, weather, or a timer. You can also go with an Echo Flex, which is a mini Echo that plugs into your wall, and only costs around $25. One of the reasons these gadgets should be on your smart home shopping list is that they work with many of the other products you buy. Alexa responds to short commands that make life easier and more fun. You can set alarms, ask questions, order pizza, shop, play games, and more — just by using your voice. Plus, compatible gadgets let you depend on Alexa to tweak aspects of your smart home by doing things like turning down the thermostat or turning on a light.
If you'd prefer a smart display that has a screen and lets you make video calls, see song lyrics, and watch your security camera and video doorbell feeds, the Echo Show 5 is a great option because it's even more affordable than a regular Echo speaker. The Show 5 is a compact display, though, and if you're looking for a larger screen, the Echo Show 8 might be a good pick.
On the other hand, maybe you'd rather go with a smart speaker not associated with Amazon, but love the easy-to-move design of the Echo Dot. In that case, look no further than the streamlined Nest Mini. The Nest Mini (2nd Gen) has an eco-friendly design, and it comes in chalk, charcoal, a bright coral color, or a bright blue color. Similar in size and shape to the Echo Dot, the Nest Mini 2 is powered by Google Assistant, which, in many ways, is smarter than Alexa. The multilingual assistant can control your smart devices, create a shopping list, answer questions, and much more. Plus, it connects to oodles of smart home devices for voice control. However, Alexa is compatible with more smart devices.
Want a larger, louder speaker? The Nest Audio is Google's newest smart speaker, and it's supposed to have exceptional sound quality. If you want a Google Assistant-powered smart display, we really like the Nest Hub Max. It has a 10-inch display, gesture control, built-in security features, and it even has a built-in Nest Cam.
2. A smart lock

When your home has a smart lock, there's no need to worry about fumbling for your keys when it's dark or having to leave a key under the mat for a pet sitter. Today's options install in minutes and give you convenience combined with peace of mind.
We like the August Smart Lock 3rd Generation because it retrofits over your existing deadbolt, making it super-easy to install. You can usually find the 3rd-gen August Smart lock for around $100. Alternatively, we like the Securam Touch as well. The deadbolt allows users to lock and unlock a door by fingerprint, keypad, or remotely through the Securam app, as well as create passcodes to manage access for family members, friends, and guests.
3. A security camera and video doorbell
Investing in a video doorbell lets you see who's knocking at the door without getting up from the couch. A security camera can provide added peace of mind too, as most outdoor models allow you to watch the happenings around your house from anywhere, all through an app on your phone. Many provide two-way audio, night vision, and motion alerts as well.
Nest is one of the leading brands in the smart home market and offers both indoor and outdoor security cameras. The Nest Cam Indoor, for example, comes with a magnetic stand and has a speaker, so you can talk to a person or pet even if you're not nearby.
The Arlo Pro 3 is our favorite camera system. Yes, it's expensive (retails for $500), but the system delivers crisp day and night images, along with natural two-way audio in a two-camera weatherproof system. Our favorite video doorbell is the ring video doorbell 3. The bell runs on battery power, detects motion, features two-way audio, and can be customized with the ring app.
4. A thermostat
Your heating and cooling system is probably a part of your home you don't think about too often — until the temperature's not quite right. A smart thermostat could make climate controls even more integrated into your life.
Our favorite smart thermostat is the Ecobee SmartThermostat. It has Alexa built-in, and it comes with a room sensor to help heat and cool your house more efficiently.
5. Light bulbs or switches
You may already use energy-efficient light bulbs in your home, so installing smart bulbs is the next logical step to take. Besides saving money, they let you customize the way your home looks and even turn lights on and off from another location, as long as you have internet access and the complementing app.
Philips Hue bulbs respond to voice commands and settings changes from your smartphone app. Some bulbs, like Sengled A19 smart bulbs don't require a hub, which can make it easier (and cheaper) to set up smart lighting in your home.
If you prefer, you can still have regular light bulbs without smart technology and use smart light switches simultaneously. With the smart light switch, you can continue to use voice commands to manipulate and turn lights on and off. The benefit is you have a permanent solution to receive smart lighting and don't have the hassle of switching out bulbs, and all thanks to the smart light switch. The main disadvantage is that smart light switches require some hassle and extra legwork for installation. We recommend WeMo's Smart Light Switch.
One feature people like about smart plugs is using voice commands to turn on electronic devices throughout the house. Smart plugs are excellent for the holidays because they allow you to use voice commands to control your holiday lights to turn them on/off.
6. A robot vacuum
Robot vacuums are a game-changer because they clean floors without human operation. Some of these vacuums, such as the Ecovacs Deebot Ozmo 950, have mopping capabilities so that they can mop or vacuum. Our all-time favorite robot vacuum from this year is the Roomba s9+. It's the Lamborghini of robot vacuums because of its abilities to self-empty and contain allergens. It is also superior to upright vacuums when it comes to cleaning floors.