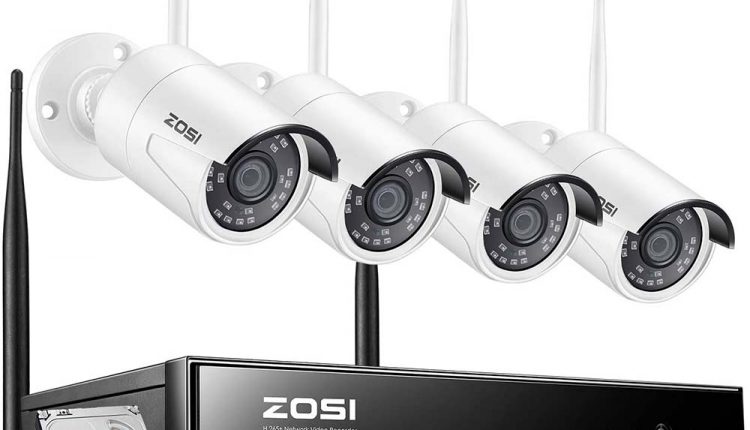 Reset password on Zosi NVR DVR
If you lost or forgot you Zosi nvr password, you can use this step-by-step guide to reset password on Zosi NVRs. The password reset procedure is super fast and easy. The method explained here works for Zosi NVRs only. If your recorder is a Zosi DVR then consult this article: How to reset password on Zosi DVRs. How to tell if you have a NVR or DVR? The NVR supports IP cameras (that use cat5e or cat6 cables), the DVR supports analog or HD coaxial cameras.
Step to reset password on Zosi NVR
Step 1. Click the login button, even if you don't know your password. You can type something random on the password box.

Step 2. Click the right and left mouse button successively six times. Keep the mouse button inside the message box, as shown on the picture below.

Step 3. A secret window will pop up. Click "Yes" to confirm that you intend to restore the default user.

Step 4. Enter a new password for the NVR. You can leave the "old password" box empty.

Important nore: If you need to reset the password for the user admin, leave the old password blank and create a new one that is no longer than 10 characters. Basically this it, after these steps are completed the password will be reset. However, as you can see everyone can reset the password easily. We deem these generation of Zosi NVR not secure. that's why you should seek other security options.
How to protect Zosi NVR against password reset?
There's only one solution, you must lock up your Zosi NVR. You can put the recorder in a special room or space and lock it up, or on a special restricted rack. Another suggestion is to remove the mouse from the device and bring one only when you want to login into the NVR to playback or export footage.
Note: If you are looking for information to reset a Zosi DVR instead, read the other article: zosi dvr password reset.
Reset password on Zosi DVR