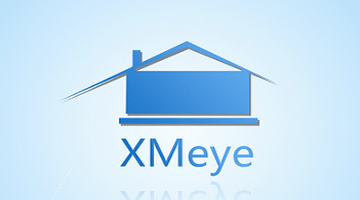 DVR / NVR / IP CAMERA XMEYE APPLICATION FREQUENTLY ASKED QUESTIONS
Xmeye is the abbreviation of Xiongmai , the default application designed for Android and iOS smartphones or tablets that support remote video monitoring for network cameras, digital video recorders, network video recorders developed by Xiongmai technology , regardless of the brand of your iPhone / DVR / NVR . Similar to other applications, the application has a peer-to-peer (p2p) protocol to establish a connection between the security camera / dvr / nvr and your application. In this article, we are happy to answer frequently asked questions and answer frequently asked questions.
windows PC / MAC OS X COMPUTER APPLICATION FOR XMEY
The Xmeye app only works on Android and iOS smart devices. For desktop computers, it  can download General VMS software that supports 64 channel video surveillance capability, support  local IP cameras or add your Internet / remote network cameras and network video recorder using CloudID. General VMS software is compatible with Windows 32/64 OS and Mac OS X. Please note that Xmeye is not an app for Windows 10 mobile smartphone.
XMEYE ERROR
 CODE MEANING
Error-11204: NAT video connections cannot reach new maximum, new NAT video connection cannot allow. This is why there are too many online users to access the video feed, you can set the password or reboot the device to access it again.

Error-11300: No permission, the new account added has set the permission that your device cannot support.

Error-11301: Login account and password incorrect, please double check password. An email address can only have one account.

Error-11302: Account / e-mail not found, you must register a new account

Error-11307: Device is not available or device is offline, please check the NAT status is successful in the information page of your 

ipc

 / DVR / NVR system. If the NAT status is successful, verify the serial number is correct.

Error-11314-11315: Password incorrect

Error-11303: If user is locked, DVR / NVR will lock users if system repeatedly tries to login with wrong password.

Error-10005: Verify whether the network timeout, changing the network environment, or successful NAT status on the device's system page.
UNKNOWN ERROR WHEN ADDING THE DEVICE
The NAT status of the recorder is to be successful under the system's information page. You can only add cameras when the NAT status is successful.

It is correct to verify the device serial number, username and password information.

Check if your app is an older version, please upgrade to the latest version.

Upgrading the software of your DVR / NVR / IPC device may cause old firmware problem.
XMEYE IS NOT ONLY HD, YOU CAN WATCH HD RESOLUTION VIDEO
If the Xmeye app reminds transmit mode, it doesn't support HD, it means the app will automatically change the resolution according to the network speed. Make sure your devices use the latest firmware.
I FORGOT THE XMEYE APPLICATION PASSWORD
To reset / retrieve your password, users should visit www.xmeye.net via the computer browser and forget the password to retrieve your password. If your account is registered without using an email or phone number, you cannot get your password back and you must register a new account.
XMEYE APPLICATION LANGUAGE SPANISH / RUSSIAN / GERMAN / ITALIAN / FRENCH
Currently Xmeye only supports two languages, Chinese and English, it changes your language according to the language of your smartphone operating system. It cannot support other languages ​​other than Chinese and English.
It should be noted that the above content is collected from the Internet, our network cameras and NVRs are completely different from Xiongmai, the products use different applications for remote viewing. The content below is not related to the Xmeye app.
Unifore, the renowned company offering high-quality and premium security equipment, 
 proudly launched the 
"Dexterous" series high-speed dome cameras
 with advanced pan / tilt / zoom features, despite being compact mini-size cameras  
. Compared to conventional ptz dome cameras, the newly designed "Dexterous" series high-speed dome cameras are elegant and discreet, perfectly space-saving installations. They match the decoration of your home and blend into the building to provide the ultimate video surveillance solution. Our speed dome network cameras capable of 3x optical zoom, 5x optical zoom, or even 10x optical zoom to your chosen model. Utilizing industry-leading camera solutions, new dome cameras deliver video output in FHD 1080p resolution.